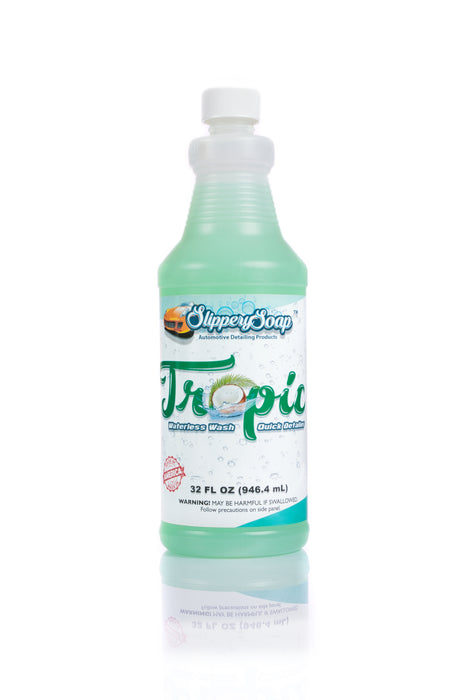 TROPIC WATERLESS WASH & QUICK DETAILER
Original price
$21.99
-
Original price
$21.99
TROPIC is a waterless car wash spray and quick detailer that provides a streak-free shine without the need for water. Our advanced formula is highly lubricated, making it easy to trap dirt and remove smudges without damaging your car's paint.
Provides an anti-static and hydrophobic finish on all surfaces
Polymer formula that adds a high gloss and ensures no streaks are left behind
Safe on paint, chrome, polished aluminum, stainless steel, plastic, and glass
Includes SiO2 and is safe on ceramic coated vehicles
Use after a wash or before your next car show to add extra gloss!