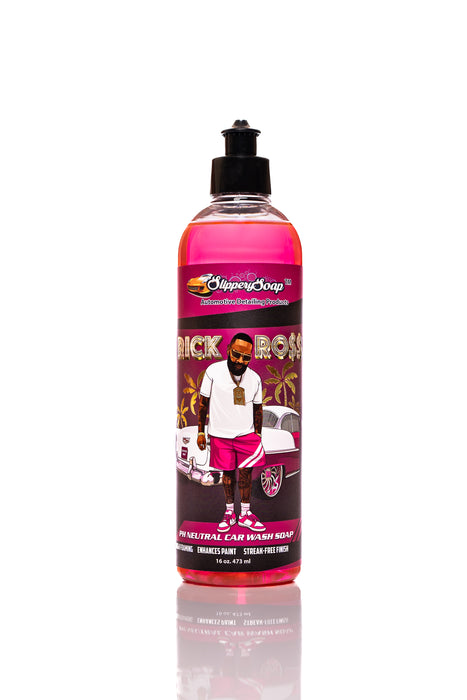 PRE-ORDER: RICK ROSS pH NEUTRAL CAR WASH SOAP
Pre-order
Original price
$24.95
-
Original price
$24.95
RICK ROSS' pH Neutral Car Wash Soap is a foaming cleanser designed to safely remove dirt, grime, and other environmental elements from vehicle surfaces. Safe on ceramic coated vehicles. Designed to restore beading and hydrophobic properties of ceramic coating. Maintains the paints durability and protection.
DIRECTIONS FOR USE:  Mix 2-4 oz. of soap to a foam cannon or 5 gallon bucket. Pre-rinse vehicle to remove dirt and dust. Wash surface with a clean wash mitt, sponge, or foam cannon. Rinse vehicle with clean water and dry with microfiber towel for a streak-free shine.
High Foaming

Enhances Paint

Streak-Free Finish
Berry scented
Delivery time
Use this text to share information about your product and policies with your customers.