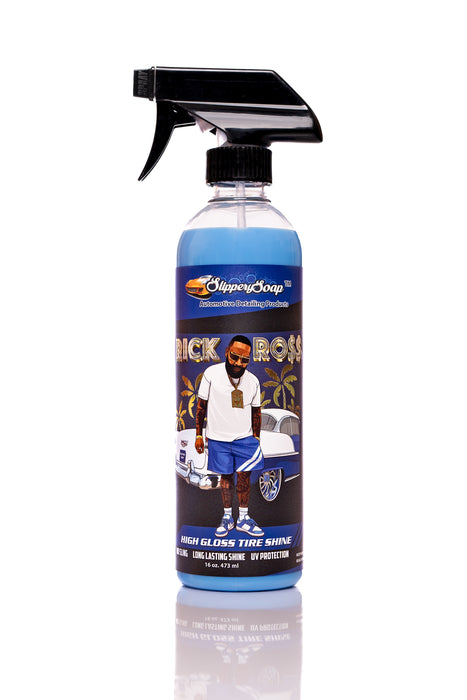 PRE-ORDER: RICK ROSS HIGH GLOSS TIRE SHINE
Pre-order
Original price
$24.95
-
Original price
$24.95
RICK ROSS' High Gloss Tire Shine is a ready-to-use solution that adds a brilliant shine to tires, rubber moldings, and exterior trims. No -sling solution protects tires from UV rays and prevents fading and cracking. Water-resistant and stands up to multiple car washes. Keeps tires shining for weeks!
DIRECTIONS FOR USE:  Rinse tires to clean surface. Apply directly to clean tires by misting onto the surface or spraying on a foam applicator pad and wiping onto tires. Allow product to dry thoroughly before moving the vehicle.
No Sling

Long Lasting Shine

UV Protection
Blueberry scented
Delivery time
Use this text to share information about your product and policies with your customers.